Irreverend Derrick's Top Ten WWE NXT Matches of 2019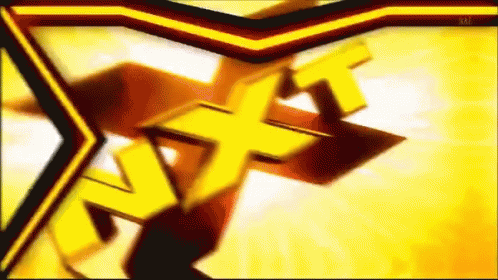 GIF courtesy of Tenor.com
It's that time of year again! My favorite time of year, really. I love writing these top 10 pieces because it gives me a chance to be passionate and excited and positive about the wrestling I love so much. To be fair, NXT provides more than enough opportunities to do that and hopefully 2020 will be the year I actually stay up-to-date enough with NXT to actually write about it on a more consistent basis, but in the meantime, here are my (obviously highly subjective) top ten NXT matches of 2019...
image courtesy of Pro Wrestling Transcriptions
10. Roderick Strong (c) vs. Keith Lee vs. Dominik Dijakovic -- NXT North American Championship -- ★★★★¾
This is just three insanely talented dudes with a sophisticated understanding of the dynamics of a triple threat match--two of whom have been desperately trying to murder each other for months, one of whom is keenly aware of that fact and expertly uses it to his ultimate advantage--going HAM on each other and it's wonderful. That stack suplex was terrifying and beautiful and Strong brilliantly picking his spot after a gigantic avalance Spirit Bomb by Lee on Dijakovic to pick up the victory was excellent. Not that much more to it than that, really. Just great stuff all around.
image courtesy of LordsOfPain.net
9. Io Shirai vs. Mia Yim (Women's War Games Advantage Ladder Match) -- NXT 11/13 -- ★★★★¾
Mia By God Yim. If you're not sold on this woman after this match, there might be no hope for you at all. I've been confused for a while now as to why a lot of people are so down on Mia Yim. She doesn't quite have the flash of...well, pretty much anyone in the current NXT women's division but I've always thought she was a very good wrestler who does a lot of things well. I was expecting a stellar performance from her and Shayna Baszler at TakeOver: Toronto and I'll be the first to admit that she kinda sh*t the bed. I dunno if it was the spotlight or if her and Baszler (who definitely has a slow, methodical style that makes some people think she's not a very good wrestler) just didn't mesh well but it was by far the worst performance I've seen her give. This match, however, was perhaps the most I've ever liked her and I liked her a lot already. This, to me, should be Mia Yim's coming out party as a star in the NXT women's division--or, at the very least, one of the toughest competitors in the division. The match itself is great on its own but the fact that Mia first takes a gnarly dropkick ladder shot to the face that shoot breaks her nose, making her bleed like a faucet, and then takes an absolutely brutal bump through a ladder is insane and deserving of an immense amount of respect. I actually probably would have given this five stars if that first bump hadn't forced Io to stall by climbing the ladder as slow as humanly possible while WWE trainers tended to Mia's leaking nasal cavities but honestly, Io handled it about as well as she could have and this is still a solid 4.75 even with that awkward moment.
image courtesy of WWE.com
8. Velveteen Dream (c) vs. Pete Dunne vs. Roderick Strong -- NXT North American Championship -- NXT TakeOver: Toronto -- ★★★★★
First of all, you know I gotta mention the sheer awesomeness of Velveteen Dream's ridiculous Canada intro and his amazing decision to self-appoint himself "Canada's sole representative" in this match. I love you so much, Dream. As for the match itself, this is about as good as triple threat matches get in terms of the timing and cohesiveness that makes matches like this unique and special. The fact that the competitors are three well-defined and highly contrasting characters with three distinctly different wrestling styles gives this match so much flavor and dynamism and the chemistry they have keeps everything cohesive and fluid, especially since this match never once sacrifices logic or realism in favor of cool visuals or big moments. Every man in this match relentlessly fights every other man he's in the ring with and always with a sense of urgency and the tandem spots are absolutely phenomenal--even Strong's ridiculous Stronghold on both Dream and Dunne somehow actually looks like it's hurting both of them. And then the finish with Dream and Strong trading three different false finishes with each other is the perfect logical conclusion to all of that. I can't stress enough how important sense of urgency is in wrestling in so many ways. Just an extraordinary understanding of what makes triple threat matches great by all three guys. Unbelievably impressive.
image courtesy of Big Gold Belt
7. Velveteen Dream vs. Johnny Gargano (c) -- NXT North American Championship -- NXT 2/20 -- ★★★★★
First of all, the story leading up to this match is great--not just because Velveteen Dream won the Worlds Collide tournament to earn his shot at the title but because he deliberately passed (figuratively and literally) on facing Tommaso Ciampa to challenge Johnny Gargano for the North American title. There are a lot of implied/speculative reasons he might have done this. I personally don't really buy what many people seem to think--that he thinks he can't beat Ciampa. He did lose their only encounter but the Dream is not that simple (and definitely not that insecure). I think it's more layered. The reasoning Dream gives for his choice is more revealing than meets the eye: he wants to face Gargano to see which Johnny will show up--Johnny Champion (noble babyface Johnny) or Johnny Jackass (dishonorable heel/anti-hero Johnny). What that tells us is that Dream is more interested in the person he's facing than the prize he may win. He wants to see if Gargano has turned himself over to the dark side--if Gargano truly now feels that he can't win the big one honorably and needs to resort to the dishonorable (albeit within the rules [and the fact that Gargano doesn't actually cheat is also important to this complex character he's created]) tactics Ciampa has manipulated him into.
Not only that, but considering that we know Dream cares more about people than titles, there are a few other possible implications by Dream's choice. Perhaps he feels Dream/Gargano is simply a bigger match at present than Dream/Ciampa. Dream/Ciampa has been done. It's old news. Dream is "over" Ciampa (Dream's own phrasing). And maybe Dream feels that, despite being secondary champion, Gargano is a bigger star than Ciampa. Maybe he's even purposely implying that to draw the ire of the NXT champ and sew seeds of bitterness between two men (who, by the way, hold all the power in NXT at the moment) locked in a will-they-won't-they potential alliance. That sounds a lot more like the psychological "experience" Velveteen Dream is most interested in.
The match begins with Dream seemingly trying to provoke Gargano, playing mind games and slapping him twice across the face. Testing him; measuring where his psyche is at and reminding him (and everyone) of the narrative/character-based stakes of this match beyond the title that's on the line. Gargano uses his experience and some very subconsciously heel wrestling (including some nasty looking submissions) to take control of the match early on and it works because Gargano is such a good technical wrestler and is being so vicious that it feels like a worthy equalizer to Dream's strength and makes something that wouldn't normally be believable--someone Gargano's size dominating someone Dream's size most of the match--actually make sense. Dream uses his wrestling IQ and his strength to pick his spots and stay in the match, though, and by the end, the two are very evenly matched.
When Gargano kicks out of the avalanche Death Valley Driver (which, helpfully, doesn't quite come across as a full-on avalanche version of his actually finisher because he'd break his neck if he did that), Dream goes for Purple Rainmaker but Johnny rolls to the outside. Like he did against Ciampa when this happened, he tries to hit Gargano with a super Purple Rainmaker to the outside and gets caught. Gargano does the same thing Ciampa did--slams him into steel. This is how Ciampa beat Dream and Dream and Gargano both know it. Gargano hits the springboard DDT but Dream kicks out. He's been in this situation before, he won't let this happen again, even if he can barely stand up, so he kicks out on pure instinct--instinct he didn't have the last time this happened. He's still barely able to stand when he frantically scoops Gargano up into the DVD using his unbelievable strength (to lift and control a person while intentionally appearing wobbly on your feet like that is unreal strength) and then--knowing this is his chance--scoops him right back up with a roll-through for a second DVD followed immediately by a Purple Rainmaker for the win. Velveteen Dream finally wins his first NXT title and Johnny Gargano is left with the knowledge that even doing things Ciampa's way, he lost his first and only title defense after less than four weeks as champion. Where does that leave him?
Fantasy Booking: Next time Gargano wins the NXT title (and if there isn't a next time then someone hates money I guess), I think if they don't make a big deal out of the fact that he has never successfully defended a singles title in NXT, that would be a missed opportunity. You have Finn Balor, Adam Cole, and Tommaso Ciampa--three of the top five longest-reigning NXT champions--come in and tell Johnny he's not in their league until he can actually defend his title and then make it a fatal four-way at TakeOver where Johnny finally successfully defends. Bonus Fantasy Booking: Balor, Cole, and Ciampa all beat the sh*t out of Johnny after the match and Keith Lee and Dominik Dijakovic make the save but then murder Johnny, too, because they also both want the title. Two totally organic and very uneasy alliances form at once and Johnny immediately has his work cut out for him to hold onto the belt. Extra Bonus Fantasy Booking: when Velveteen Dream (FINALLY) wins the NXT title, the finish absolutely must include this: Dream is about to go for Purple Rainmaker, the champ rolls to the outside, Dream pauses pensively and then goes for Purple Rainmaker to the outside, the champ attempts to reverse but gets caught by Dream who DVDs him to the floor, HITS Purple Rainmaker to the outside, throws the champ in the ring and hits it again for the win. Pay me, Triple H.
image courtesy of WWE.com
6. Shayna Baszler (c) vs. Io Shirai -- NXT Women's Championship Steel Cage Match -- NXT 6/26 -- ★★★★★
One of the things I love most about this match is that it works so well as the logical next progression after Io lost to Shayna at TakeOver XXV and then lost her mind and f*cked up Shayna's Christmas with a brutal chair-assisted moonsault. Io's whole babyface character never quite seemed to fit her, particularly to anyone who was even superficially familiar with her career before NXT (which, for NXT fans, is probably at least a majority of them), and when she finally started showing that mean streak that makes her so special, it was a revelation. But it was only the beginning. When she snaps after this match and turns on Candice LeRae, it really feels like Io Shirai becoming who she's meant to be--one of the world's foremost purveyors of violence and brutality. Look at the smile that creeps across her face after she suplexes Candice across the chair. She's finally at home in herself. And she doesn't need anyone else.
The match itself is about as good as a cage match gets--which, for me, much like a ladder match, has as much to do with the fact that both competitors are clearly focused first and foremost on escaping the cage (or somehow winning the match though cage matches are built around this specific stipulation so anything else can be kinda anti-climactic). The dramatic finish of this match is pitch perfect, outside interference and all. I honestly feel like outside interference can actually add to a match if it A. makes sense, B. doesn't directly factor into the finish, and C. contributes to the drama and/or excitement, and this does all three of those and then some. A: of course Duke and Shafir are gonna come out and help Shayna when she's in trouble, that's basically their entire purpose, and of course Candice is going to (eventually) try and stop them. B: once Candice takes out Duke and Shafir, the finish is all Io and Shayna. C: the interference gives Io extra odds to overcome, makes her look strong, and gives us a spectacular crossbody from the top of the cage by LeRae followed by a death-defying moonsault by Io.
It's also worth pointing out that it literally took Candice a minute and fifteen seconds (yes I timed it) to come out and fight off Duke and Shafir, giving them two opportunities to stop Io from winning and giving Io (imho) plenty of reason to be pissed at Candice (especially when Candice came out immediately at TakeOver XXV to thwart Baszler's flunkies; the hell was she doing back there this time? did she not expect this to happen again somehow?). Finally, the dramatic struggle between Io and Shayna trying to crawl out the cage door simultaneously is dramatic and compelling enough but ending it with the ultimate irony--Io slamming the door in Shayna's face, causing her to inadvertently spill out of the cage--is magnificent.
image courtesy of WWE.com
5. Io Shirai vs. Candice LeRae -- NXT TakeOver: Toronto -- ★★★★★
First of all, the opening video package prominently featuring Poppy's "Scary Mask" (ft. Fever 333) is phenomenal right off the bat. Interesting choice considering that before her heel turn, Io wore a mask to the ring and now she's taken off the mask, seemingly to become who she truly is. So that's pretty damn cool. It's also delightful to see how Io's transformation has brought out a much more aggressive side of Candice LeRae--someone who, up until now, largely built her matches on fighting from underneath as a pure underdog babyface. There's still a fair amount of that in this match but the transformation each competitor has undergone is also very apparent throughout the match, especially at the outset.
The match is largely built around Io finally wrestling in her true, fully-realized form--ruthless, aggressive, vicious, and violent--while Candice initially wrestles from underneath but also shows a much more aggressive edge that keeps her almost evenly matched with Io. It's kinda like a football game where one team takes a 10-point lead but the other team cuts it to 3 and they trade touchdowns the rest of the way--the latter team is this close but the former is just a half-step better. The finish is pitch perfect for the story being told--Candice LeRae kicks out of Io's big moonsault finisher and Io loses her sh*t, bludgeons her half to death and then literally squeezes the life out of her. Just a half-step better.
image courtesy of f4wonline.com
4. WALTER vs. Pete Dunne (c) -- NXT UK Championship -- NXT TakeOver: New York -- ★★★★★
This match is a perfect hybrid of David vs. Goliath and British Strong Style which adds up to an excruciatingly, exquisitely brutal match full of drama that never looks like anything less than a very real and very violent fight. WALTER is not just big and strong but unbelievably vicious so Dunne is forced to not only use his speed and agility as well as his wrestling acumen but even that isn't enough so he must also match his viciousness. And he does. And it is glorious. He stands toe-to-toe with perhaps the most impossibly tough wrestler on the planet and by the end he's throwing his chest into WALTER's notoriously blistering knife-edge chops and slugging back. He's coming at WALTER with such force that WALTER has to do something he never does: go up to the top rope for the win. Even then, Dunne almost thwarts him, but WALTER goes to a different level of brutality to dethrone the 685-day NXT UK champion.
image courtesy of Big Gold Belt
3. Angel Garza vs. Lio Rush (c) -- NXT Cruiserweight Championship -- NXT 12/11 -- ★★★★★
Hoo boy this f*cking thing. How do I even describe this? I give certain matches (COUGH-colegargano-COUGH) and certain wrestlers (COUGH-willospreay-COUGH-COUGH-youngbucks-COUGH) a lot of sh*t sometimes about their matches looking way too choreographed and so just in case anyone thinks "well this kind of thing just isn't your jam," I present to you one of the most well-choreographed matches I've seen in some time that actually manages to not
look
overly choreographed. These two are just on a different level with timing and pacing and choreography and it's absolutely magical. Additionally, the match as well as the overall feud hits just enough story notes with what little they had to work with to give me a story that was compelling and heightened the drama and emotion of the match. Also, yes, I am definitely including the fact that Angel Garza proposed to his girlfriend after winning the title in my rating because it made me ugly cry and because this is my list and my rating system, f*ck you. :)
image courtesy of WWE.com
2. Street Profits vs. Forgotten Sons vs. Undisputed Era vs. Oney Lorcan & Danny Burch -- NXT Tag Team Championships Ladder Match -- NXT TakeOver XXV -- ★★★★★
I have very specific parameters for measuring ladder matches but it really just boils down to the same thing I look for in any other match: realism. How much does a match look choreographed and how much does it look like a real match where the competitors are actually visibly trying as hard as they can to win the match and where every move means something because it causes realistic and lasting damage. For ladder matches, part of what this means is how much does each participant look like they're actually executing some sort of strategy that is designed to help them climb the ladder and take the belt(s) and how much/how hard are they trying to actually climb and get the belt(s) rather than spending too much time setting up and executing huge "holy sh*t" spots to get huge crowd reactions.
By that measure, this is honestly one of the better ladder matches I've ever seen. Not only that, but this match also features some of the most realistically gnarly bumps I've ever seen in a ladder match, with special credit going to Kyle O'Reilly and Bobby Fish (especially Kyle O'Reilly...poor Kyle O'Reilly...) for some really nasty looking falls and one stunningly beautiful one. Even the interference by Jaxson Ryker is (A:) completely logical and (B:) doesn't actually factor into the finish which is excellent--plus it also (C:) gives us the awesome moment where the field works together to destroy Ryker (featuring the LONGEST tope con giro I've ever f*cking seen by the incomparable Montez Ford). And I mean, that finish. It's not the most impressive thing we've seen in a ladder match but it very well may be the coolest.
image courtesy of WWE.com
1. Johnny Gargano vs. Ricochet (c) -- NXT North American Championship -- NXT TakeOver: Phoenix -- ★★★★★
This, to me, blows away all three Cole/Gargano matches because not only is the chemistry between Gargano and Ricochet off the charts (never mind their talent and athleticism) but the ending tells a stunning visual story in vintage Johnny Gargano fashion. Gargano had been toeing the line between good and evil for months since his trio of matches with Ciampa in 2018 (that ended with Gargano succumbing to Ciampa's insistence that he embrace a darker side of himself and do whatever it takes to win [and, ironically, losing as a result]). This is the climax of that journey to the dark side. He pulls back the padding on the floor to do what ostensibly "must be done" but his better half is still fighting these darker impulses and he decides not to hit the draping DDT to the concrete. Interestingly, this almost costs him the match. When he hits a poisoned rana to the floor and the slingshot DDT and Ricochet kicks out, that's the last straw. He's so desperate that the swirling inner turmoil transforms to solid resolve (like, this isn't me making sh*t up, you
see
the resolve on his face, GOD he's so good at this stuff). When he has Ricochet prone on the apron, he knows what he must do, no matter how wrong it is. It's the opposite of Sami Zayn, in his moment of truth against Adrian Neville in 2015, choosing to stay true to himself and do it the right way even if it costs him everything. In Gargano's moment of truth, winning is too important--even more important than staying true to himself--and he takes the low road without hesitation to finally capture his first singles championship in his long NXT career.